Can I Walk The Planeswalk?
Posted by gamesalot9 | Filed under General Mtg Chat
So In my first article, I will be talking about Planechase. What, whats this you say? Well If you don't know much about Planechase, think of it as a free for all game with a special card that effects everyone. But you can trigger special ability's with the dice or change the card (its called Planes actually) with the dice. Still confused? Here is a link to the rules.
http://www.wizards.com/magic/magazine/article.aspx?x=mtg/daily/feature/51
Why am I writing about this? Well, because I'm super excited that WoTC (Wizards Of The Coast) is bringing back Planechase. Not only are they bringing back Planechase, but there printing some sweet new cards. Even though some of the cards according to mtgsalvation have been already spoiled, not all of the Planes have been spoiled. We currently don't know what the deck list are, but we do know that what decks they are making some sweet decks. Interested in knowing what will be some of the cards confirmed to be in? Heres the link
http://www.wizards.com/magic/tcg/article.aspx?x=mtg/tcg/planechase2012edition/cig#
So, we also have some packaging spoilers that you might want to look out for.
Here's the packaging for the chaos regions: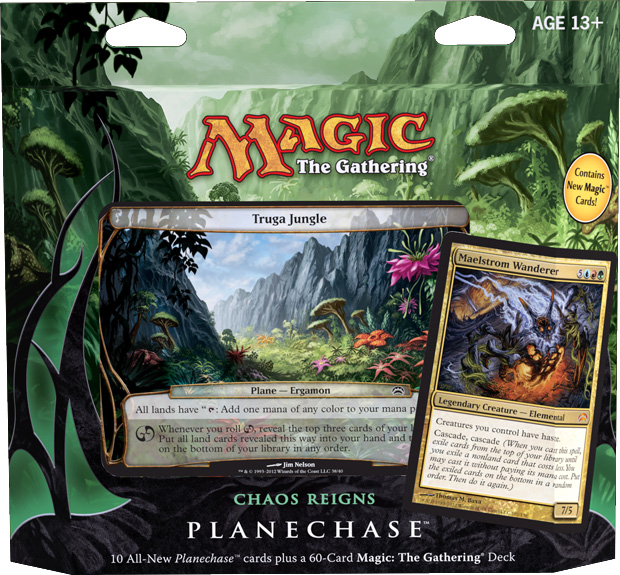 *Gasp* A 5 color cascade deck? Sounds pretty sweet to me. What this? According to the packaging, there reprinting Enigma Sphinx and Exotic Orchard? That's valuable to me in casual. Imagine what I can put in this deck.
Here's the packaging for Night of the Ninja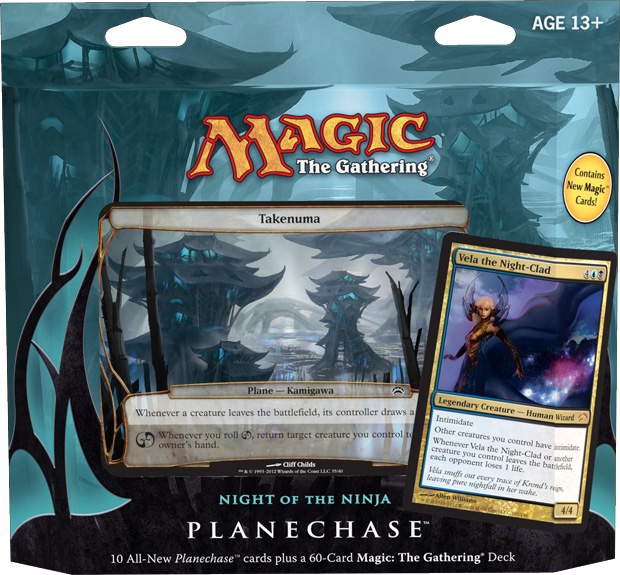 Looks to me Ninjas are coming back. Kamagawa is making another appearance [with stealth].
Here's Primordial Hunger packaging.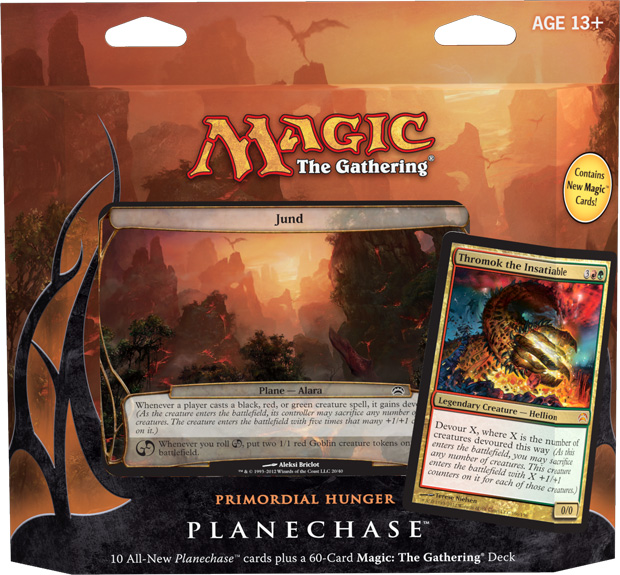 Its basically a R/G devour deck. Looks like it would be good.
Here's the packaging for Savage Aura's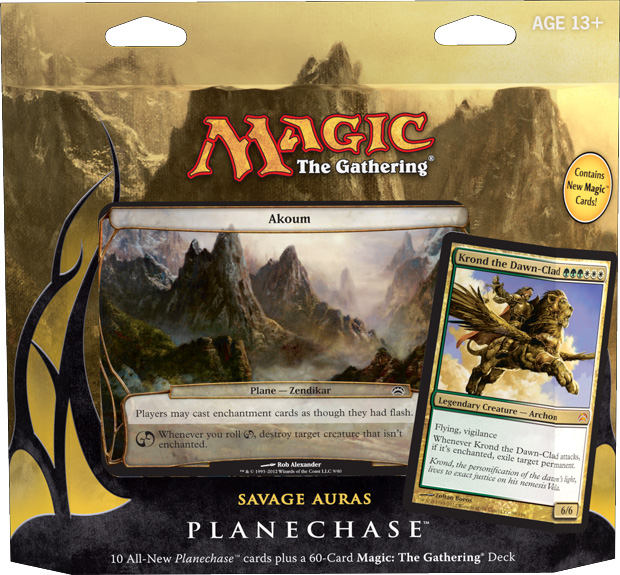 A sweet G/W Enchant deck. Looks like enchant is coming back with a kick of Eldrazi flavored totem armor cards.
Well, I plan on getting all 4 of these boxes, so I'll post the deck lists and Planes list. If you want to get one yourself, they will be releasing this on June 1st.
2 Responses to "Can I Walk The Planeswalk?"